Hollywood tours
Come on one of our Hollywood tours, where you among other things get to see, where the rich and famous play and the breathtaking mansions they live in.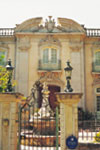 Movie Stars' Homes Tour
Get an exclusive comprehensive tour of breathtaking stars' homes in Hollywood, Beverly Hills, Bel-Air and Los Angeles. You will also get an introduction to Hollywood's iconic sign and mile-long Walk of Fame, West Hollywood's glittering Sunset Strip and Beverly Hills's glamorous Rodeo Drive! Book now.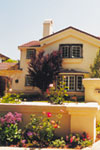 Movie Stars' Homes & Trolley tour
Have you ever dreamt of seeing Hollywood and Beverly Hills? Then come with us on the Deluxe Movie Stars' Homes and Trolley Tour! See how the rich and famous live in the glamorous Beverly Hills and Bel Air. Then take a trip in our cute, little open-air trolley to see the closest view of the amazing Hollywood landmarks.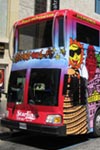 Grand Tour of Los Angeles
The Grand Tour of Los Angeles the most complete sightseeing tour of the city, where you get to experience all the city has to offer. Your guide will take you on a tour you will never forget. Book your tickets already today.