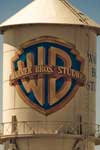 Warner Brothers VIP Studio Tour
Price from $ 87.60
Get rare look into the world of entertainment on our Warner Brothers VIP Studio Tour. Since nothing is staged, there is no telling what, or who, you may encounter, so keep your eyes open for your favorite movie star as production is happening all around.

The tour is intimate with a group of no more than 12 people. You will be transported around in a private electric tram. Your VIP Tour guide will take you to where the action is and provide you with inside information and the background history of each set you visit. Come behind the sets where blockbuster movies such as 'Gremlins' and 'Spiderman' were made.

You'll also drive by the production offices used to film the LA scenes for Academy Award winning motion picture 'Argo' and pass the soundstages of popular shows like The Ellen Show, Conan, Big Bang Theory, The Mentalist, and Two and a Half Men.

Duration: 2 1/2 hours

Important information:
- Shortly after your booking is complete you will receive an e-ticket per email. Please print this out and bring it with you on your tour.
- There is free pick-up included from this LIST of hotels. If you are not staying at a hotel on the list, please choose the one most convenient for you on the list, so we can arrange your pick-up.
- The tour starts at 9:30 AM or 12:15 PM, but since you are being picked up at a nearby hotel, we kindly ask you to call our tour operator approx. 24 hours in advance, in order to get you exact pick-up time to avoid waiting in the hotel's lobby. The phone number will clearly be started on the voucher/e-ticket we send you.
- The guided tour is in english.
- Children's tickets are available for children between age 8-11. Please note: Children under 8 are not allowed in the park.
- Please note: Picture ID is required for admittance into Warner Brothers' Studios.
Warner Brothers VIP Studio Tour Info
Warner Brothers VIP Studio Tour
The tour includes hotel transfer. See the complete list of pick-up hotels under the map below.


Info
Warner Brothers VIP Studio Tour
The tour operates all year round at 9:30 AM & 12:15 PM Monday through Saturday.
Directions
Directions
Click on the map to see a list of the hotels and pick-up times. If you do not stay at one of the hotels on the list, please select a hotel on the list of your convenience. We kindly ask you to be ready 15 min. before the scheduled pick-up time.




View map